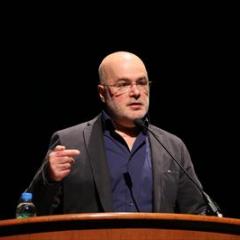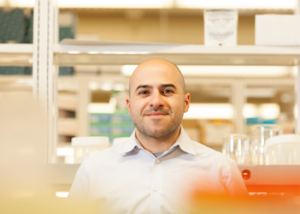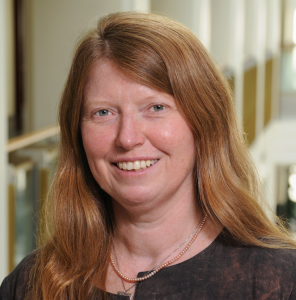 Alexander Chervonsky, MD, PhD                        Ran Blekhman, PhD                                                Betty Theriault, DVM                                                                                                             Director                                                                       Co-Director                                                                    Co-Director                                
The Host-Microbe (HM) core is comprised of two components – the Gnotobiotic Component (GBC) and Enteric Microbiology Component (EMC). They synergize in the isolation, cultivation and analysis of microbiota by biochemical and sequencing methods with the concomitant analysis of microbes and their communities in vivo using our state-of-the-art Gnotobiotic Research Animal Facility (GRAF).
Gnotobiotic Component (Dr. Chervonsky, Dr. Theriault)
The GBC provides consultation on animal model and procedural intervention development. Additionally, the GBC provides expert training to principal investigators and their trainees in the maintenance of a gnotobiotic husbandry and management of germ-free and ex-germ free mice. The Gnotobiotic Component has provides a re-derivation pipeline established with Taconic has allowing C-IID members to generate new germ-free models within a short timeframe and at reasonable costs. The current scheme includes rederivation by in vitro fertilization and embryo transfer and reverse shipping of offspring to the UChicago followed by monitoring of the progeny using GBC pricing for isolator maintenance until the axenic status of the line is validated.
Enteric Microbiology Component (Dr. Blekhman)
The Enteric Microbiology Component specializes on bioinformatics projects focusing on analysis and interpretation of microbiome data and other genomic data in the context of digestive disorders. This includes, but not limited to, processing and analysis of data generated by 16S rRNA sequencing, metagenomic shotgun sequencing, metabolomics, transcriptomics, and epigenomics, as well as integration of various datasets using various statistical and computational approaches.
For inquiries please email HostMicrobeCore@uchicago.edu
To request gnotobiotic services click HERE
NEWS
Animal Resources Center receives $7.9-million grant from National Institutes of Health
The National Institutes of Health awarded the Animal Resources Center a $7.9 -million grant that will fund the expansion of the Gnotobiotic Research Animal Facility. Read More.